You can print a specific section of a map by clicking on the "Tax Map" or "Zoning Map" button in the top header of the property page.
Once you're on the tax or zoning map page you can select the "Crop" button in the header right above the map image.
Simply drag the cropping box in the area you would like to crop.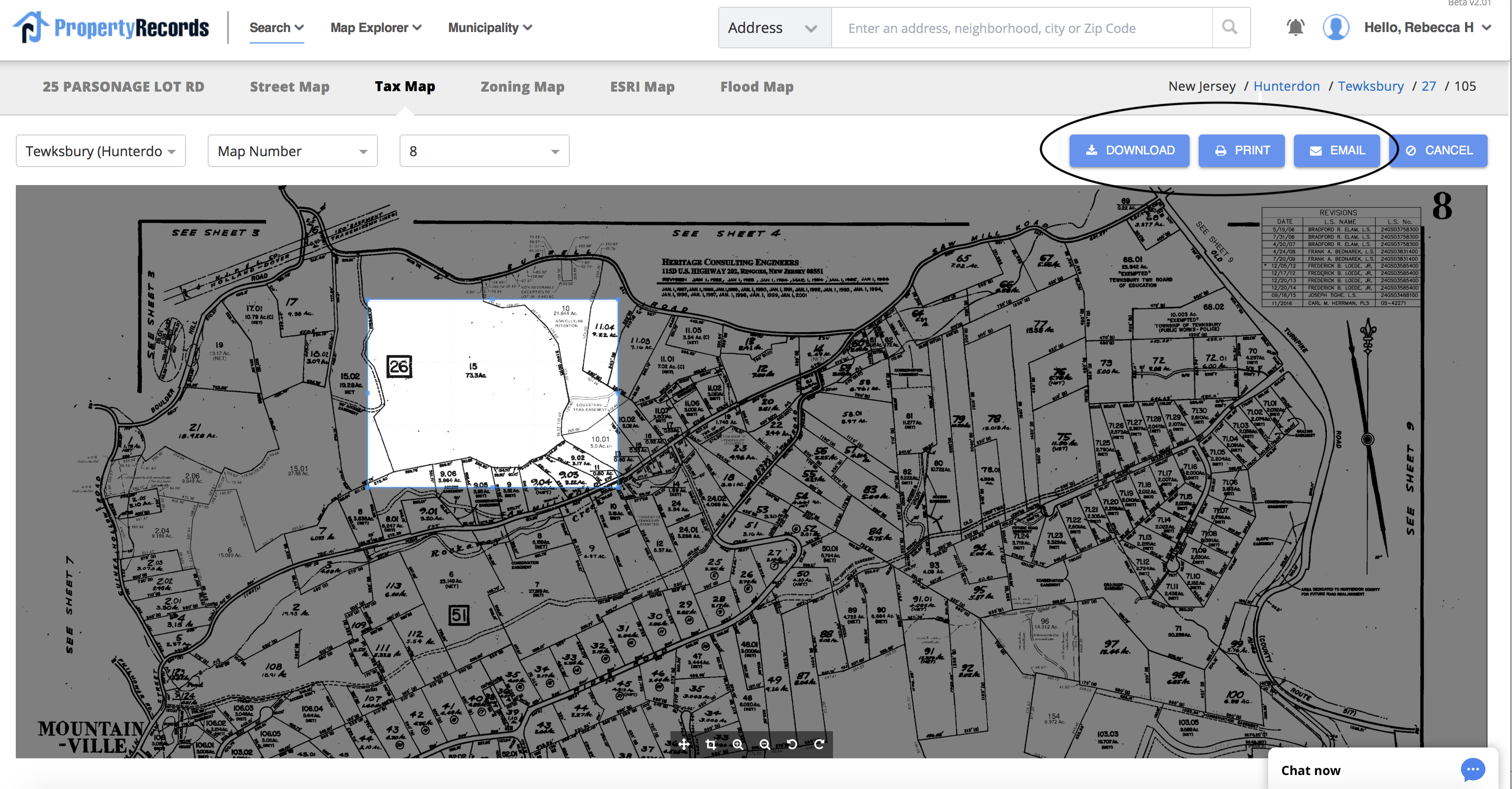 Once you have the area in the cropping box, you can either click "print" or "download" and your cropped image can then be printed or downloaded as a PDF to your computer.