Using the measure tool on the street map is a great feature to be able to easily see the properties dimensions.
First, enable the "tax map" layer if it isnt already. This will provide a better view at the tax map boundaries.
Next, Select the "measure" tool on the street map.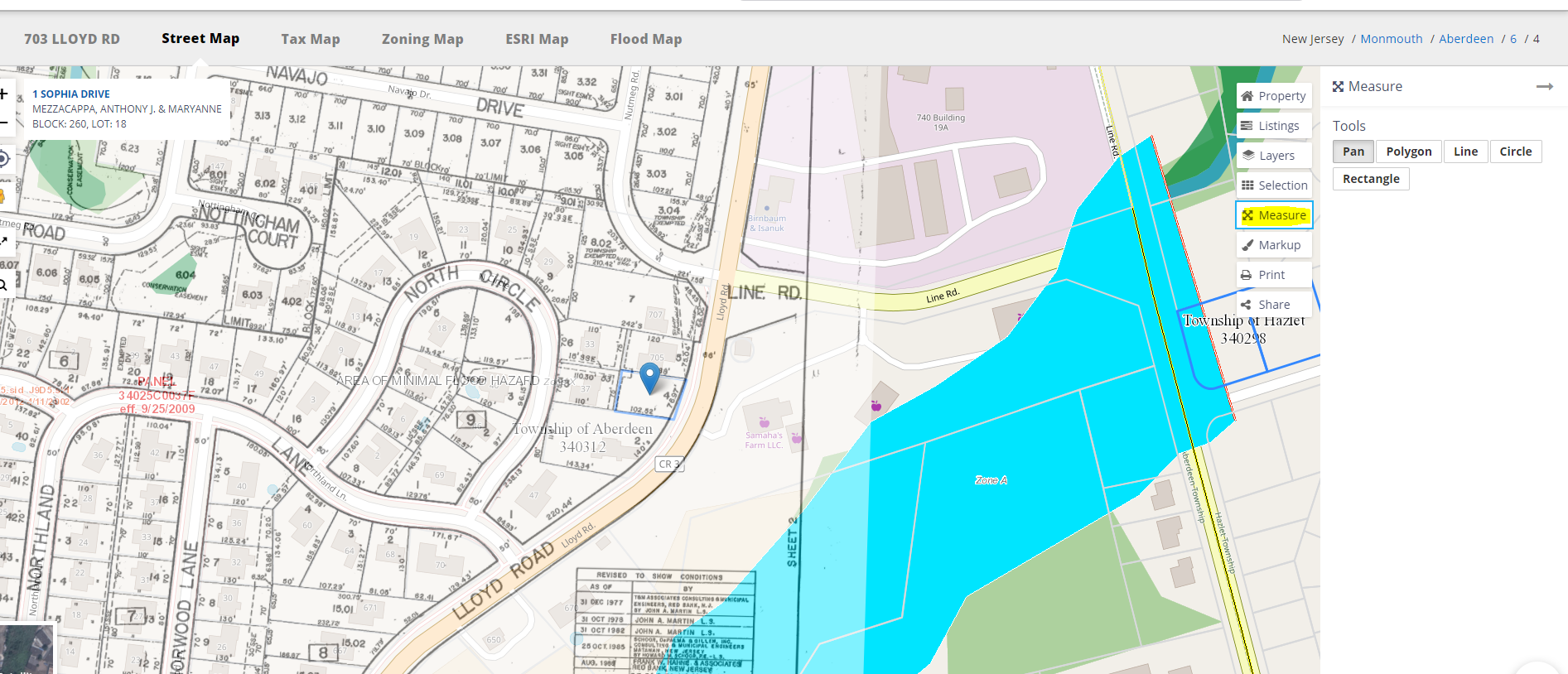 Select the shape in which best describes the properties shape.
Then, simply click to draw around the property lines.
This will easily measure the property so you will have a better and clearer look as to the properties size.