In order to print a property report page, you will need to click the "print report" icon located in the top left-hand corner of the property page.
Next, select the type of report you are looking to print, you can print a basic report or a detailed report.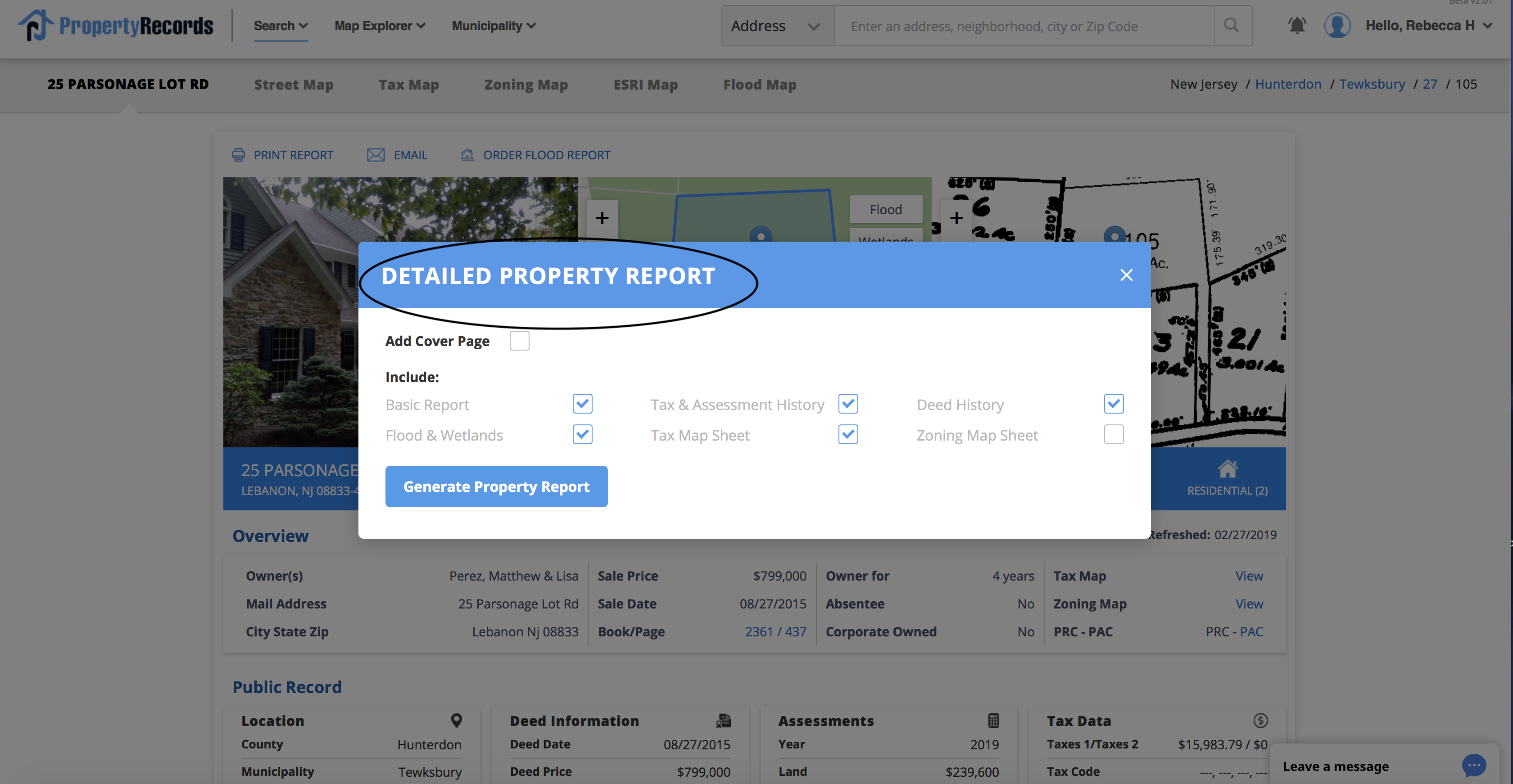 Generating the report will take a few seconds. When the report is done generating it will automatically generate a PDF to your computer so that you will be able to print the property report page.