Yes! If you are an active member you will be able to view the deed information for a property as well as a copy of the deed image.
In order to view the deed image, simply click the "Deed Image" button on the top of the property page.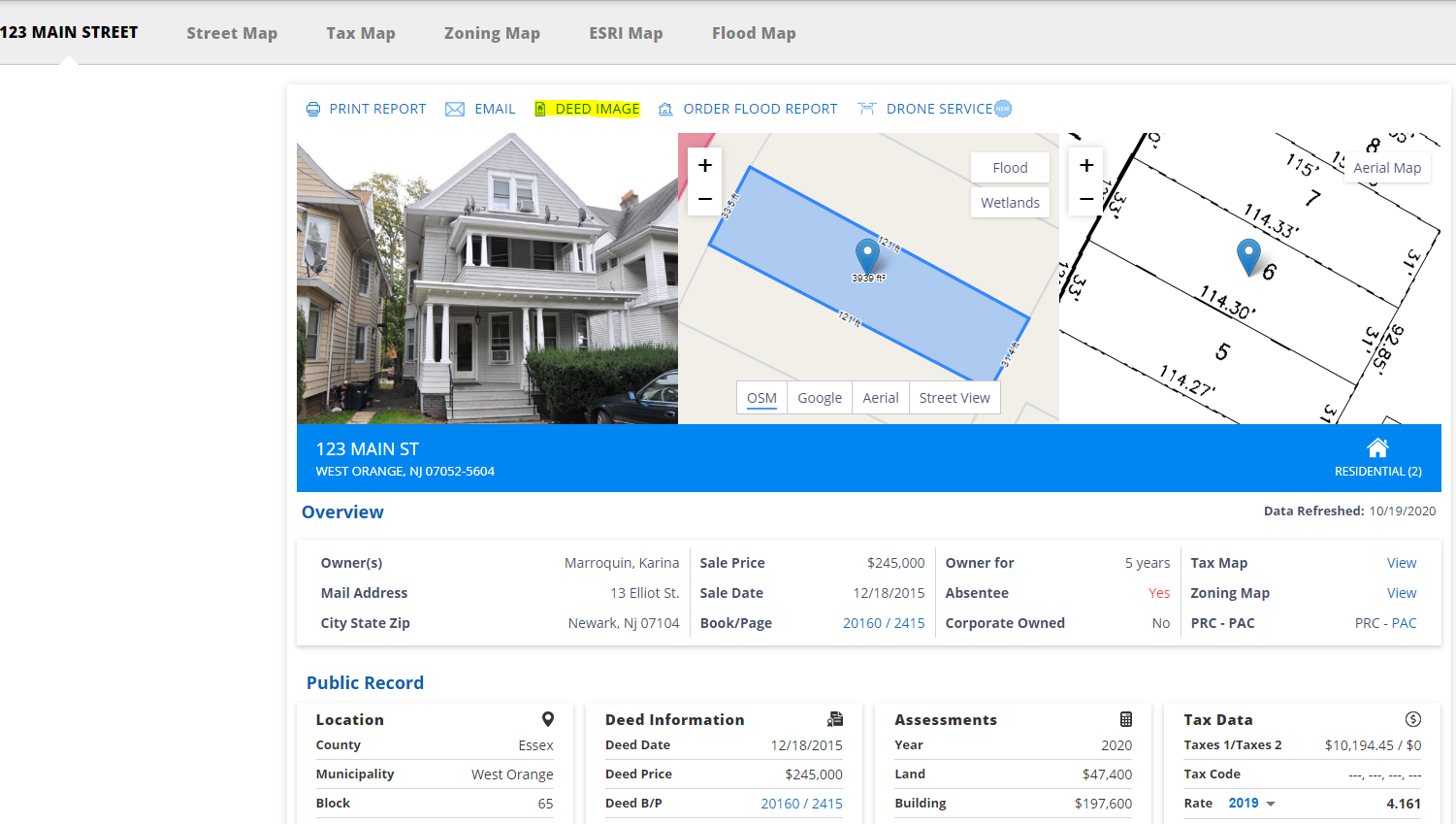 Please note- not all properties have a deed on file.
We currently have deeds for 20 out of the 21 counties. At the moment, we do not have deeds for Hunterdon County.